Research Description
Study of an investigational device for improving glycemic control in adults with type 2 diabetes. It is an external headset that attaches behind the ears to deliver a small electrical current to the vestibular system – the balance system in the inner ear.
Previous research suggests that activating the vestibular nerve may cause a reduction in body fat but also improve glycemic control. The aim of the study is to evaluate whether frequent use of the device, along with a lifestyle modification program, can improve glycemic control.
Study Procedures
This 24-week study is taking place at Charlottesville Medical Research, Virginia.
Study Visits: Subjects must complete 3 study visits to Charlottesville Medical Research over 24 weeks (separate screening visit may be required). The visits consist of: blood tests, vital signs, body measurements, hearing tests, completion of a number of basic questionnaires and dietary counseling with the study dietician.
At enrolment, subjects will be randomized, with a 1:1 chance of receiving either an active device or a control device. Subjects use their device for an hour a day, at least 5 days a week, and get a dietician prescribed diet.
Apply Now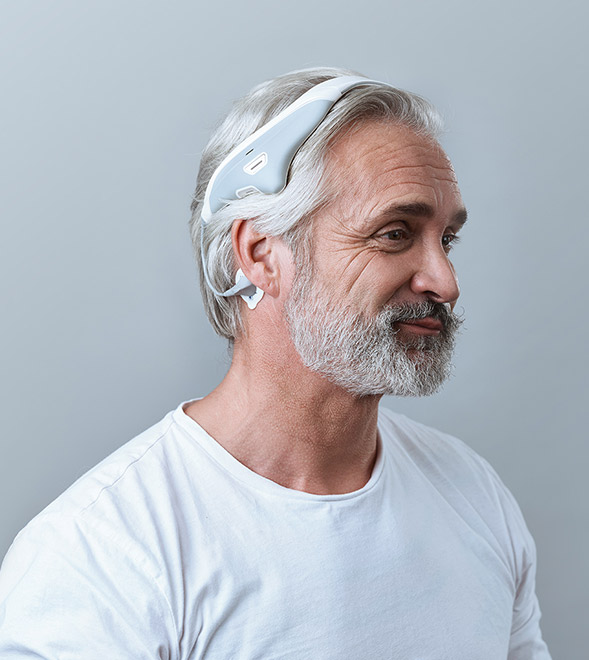 Inclusion Criteria
Diagnosis of Type 2 Diabetes
Ages 22 to 70
Must be able to travel to Charlottesville Medical Research for study visits
Access to Wi-Fi (Study iPod Touch provided)
Exclusion Criteria
Diagnosis of Type 1 Diabetes
On insulin
Change in diabetic medication within the last 90 days
Pregnancy
Currently in an organized weight loss program
Implanted device
Incentives
Compensation totaling $300 upon completion of the 24 week study
Access to a commercial weight loss support group with weekly personalized mentoring sessions.